On top of all the hours it takes starting, operating and maintaining your business the one thing you will always have on your mind are your financials. Whether it's your payroll, bookkeeping, Year End, GST/HST remittances or basic tax issues – your books are important. That's why at KBH we have developed an Outsourced Accounting Service model that is tailored to the size and type of business you have.
With the current economy changing and businesses having to fight and overcome tough times, the focus of many has been to look at costs, efficiencies, bonus structures and future business plans. The things is, if your financials are not up to date or accurate you're going to struggle to see the full potential of your business.
So if you lack the time, the confidence or the desire, let KBH take control and offer you the support you need to help your business succeed. Whether you're a one-person-show or an established business, we have a solution for you.
Want some details? Take a closer look here: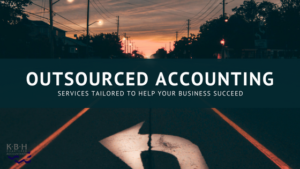 Contact an experienced Partner directly, or send us an e-mail for a free thirty-minute consultation: info@kbh.ca