KBH offers a variety of comprehensive financial planning services to best serve your needs. Together with your Accountant, our Wealth Management team will work with you to ensure your short and long-term goals are at the forefront during the planning process. Be sure to check out our RESOURCE LIBRARY too.
Financial Planning

Whether you are enrolling in post-secondary education, beginning your career, starting to put money away for retirement, or growing your wealth, having a financial plan is an essential tool to ensure that your hard work is safeguarded.
Insurance Planning

Insurance planning is a critical component of a comprehensive financial plan as it protects your loved ones and your assets against any unforeseen events. Ensuring your household is protected when life-altering events occur, is a safety net worth considering.
Retirement Planning

Are you looking forward to retirement? Who isn't! Let us help you make your retirement goals a reality. Our Wealth Management team works closely with clients to develop a retirement plan that works with your budget today so that your dreams will become reality.
Estate Planning

Estate planning is an important component of financial planning as it ensures that your assets are protected and efficiently transferred to your loved ones. We will work with you so that this daunting task is taken care of with dignity.
Independent Accountants' Investment Counsel Inc.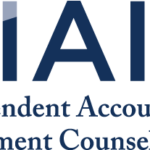 Through a referral arrangement with Independent Accountants' Investment Counsel Inc. (IAIC), KBH Wealth Planning offers you direct access to a team of Advising Representatives who will tailor an investment management strategy that is specific to your unique circumstances.
IAIC benefits from the longstanding relationship and familiarity your Accountant has with your personal and financial situation. This allows our integrated team at KBH Wealth Planning, along with IAIC's Investment Management team, to provide a comprehensive and customized wealth management service.
Visit the IAIC website at www.iaic.ca for more information.
Insightful Resources